Coating Tools and Equipment
With a hand picked array, we'll supply you with a complete range of dedicated floor coating tools and accessories, the best on the market.
      
Spike Shoes
Economy Buckle Strap  |  Premium Shoe In Slip-On
We stock both Nour and Midwest Rake spike shoes for coatings!
Nour's Spiked Gunite Shoes feature 13 spikes per shoe, plastic strap easy clips, and are solvent resistant.  Midwest Rake's Shoe-In Spiked Shoes slip over your shoes or boots within seconds – no straps or buckles.  They are used for mark-free installation and come in sizes small, medium, large, and extra large.  Replacement spikes are available for both.
---

Measuring Buckets and Mixing Paddles
Quick Mix Cups: 16 oz., 40 oz., 2.5 quart, 5.0 quart  |  Helix Paint Mixers
Everybody needs these measuring and mixing cups.  They offer transparent plastic with easy to read measurements.  To add, they are reusable as the print on cups will not wash off.  Available in 4 perfect sizes; 16 and 40 ounce, and 2.5 and 5 quarts.
To get that perfect blend of epoxy and colour trust the Helix Mixer, the fastest mixer of it's kind by Allway Tools.  Available for 1 or 5 gallon volumes it's easy to clean and fits all electric drills.  The Helix Mixer features a polypropylene blade with a heavy duty 5/16″ hex shaft.
---

Magic Trowels
22″ Wide  |  24″ Wide  |  26″ Wide
A floor coating featured specialty tool! Use it for a 200 square foot garage or all the way up to a 15,000 square foot airport hanger.  The Magic Trowel's patented blade is designed to smooth out and spread all compounds without leaving annoying trowel lines.  A favourite tool of professional installers for years. This product will help reduce the sanding you would normally have with metal blades.  It's a real time and labour saving product.
---
SpeedSqueegee & Easy Squeegee
18″, 24″ and 26″ Wide  |  5-30 WFT Mils Applications
Midwest Rake is a true leader in coating tools. NEW superior design for applying flooring materials such as epoxy and urethanes!  The SpeedSqueegee by Midwest Rake is a industry leader when it comes to precision, predictability, and versatility.  It offers unique colour coded identification of WFT (in mils) and WFSR (square/ft).  Unique styles of blades provide the end user with options in the field as to how to best accomplish their project.  The SpeedSqueegee is a complete ready to use one-piece frame and blade tool. Easy Squeegees feature replaceable blades for switching between coats and application thicknesses using one heavy duty frame.
---
        
Roller Frames
Wooster Sherlock Wide Boy  |  Nour Pro Frame
The Wooster Sherlock adjusts to hold roller covers 12 to 18″ long.  It's design is made of extra-strength steel and is perfect for floors.  The rigid tubular steel frame and fiberglass-reinforced nylon body weight less than one pound.  Nour's Pro Frame comes with 2 end caps and is solvent resistant with no moving parts.  It's very strong (30% glass infused), extremely easy to clean, and lightweight.  The nylon end cap system is replaceable and this product offers a great level pressure application.
---
        
Lint-Free Roller Refill & Sleeves
Nour  |  Wooster  |  Richard  |  Widths 4″ to 18″ and 5 to 25mm NAP
We stock roller refills and sleeves in all standard sizes.  Nour and Wooster manufacture lint free shed-resistant rollers for use with all paints, urethanes, and epoxies.  They roll out with a super smooth finish and are most versatile for any project. Richard has a new E-volution micro-fibre lint-free roller! Whether it's back-rolling an epoxy floor or applying a top coat of polyurethane to a countertop, look to DFM West Distribution to supply you.
---
            
Chip Brushes, Scrapers & Putty Knives
Various Sizes: Flexible  |  Stiff  |  Plastic
These work great for applying epoxy crack filler and getting a smooth perfect finish. Chip brushes are excellent for cutting in edges and small corners where rollers are too bulky.  At DFM West Distribution we have an extensive line of A. Richard Tools.  Their hand tools are practical, durable, designed for ease of use and comfort, and environmentally friendly.
---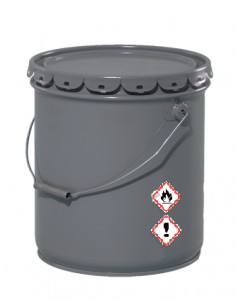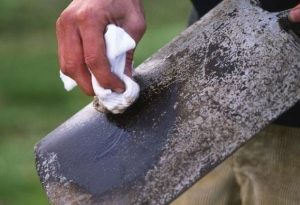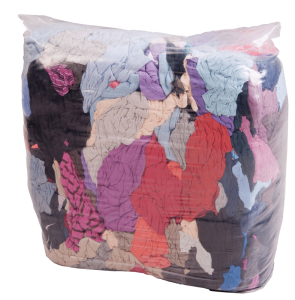 Solvents & Cleaners
Xylene and Acetone  |  1.0 or 5.0 Gallon  |  Rags 2, 10, 25 lb.
Once epoxy and floor coating products have hardened, they can only be removed by mechanical means.  Protect your valuable tools and equipment by cleaning them with xylene or acetone.  Then, wipe up any excess spills or material with our very soft, absorbent, low-lint coloured wipers made from cotton T-shirts and other knit apparel.
---
      
Floor Scrapers
Marshalltown Professional Tools
A durable and perfect clean-up tool. The Marshalltown floor scraper has a handle securely welded to a heavy angle iron bracket. The blade is heavy gauge spring steel. It comes with a plastic grip to protect hands. Used for surface preparation or scraping flake floors prior to a final top coat.